Nestled amidst the serene beauty of Ohio, Lake Wapusun RV Resort is a hidden gem that promises an unforgettable RV camping experience. Our resort offers a perfect blend of natural beauty, modern amenities, and a wide range of activities. In this blog post, we'll take a closer look at why Lake Wapusun RV Resort stands out as one of the best RV camping destinations in Ohio.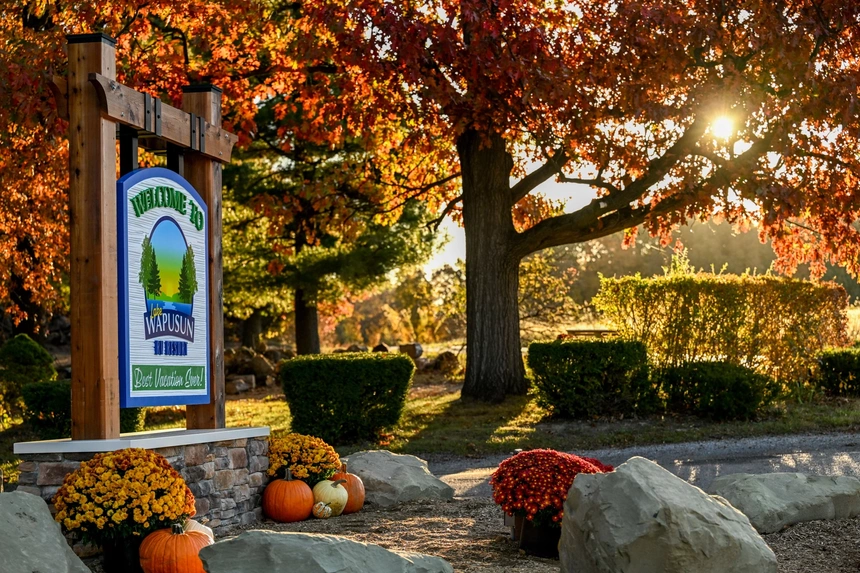 Unmatched Amenities
At Lake Wapusun RV Resort, we believe that a comfortable and enjoyable camping experience begins with top-notch amenities. Our extensive list of amenities is designed to cater to all your needs:
Full Hookup Sites: We offer full hookup sites with water, sewer, and 30/50-amp electric service, ensuring a hassle-free stay for your RV.
Wi-Fi Access: Stay connected with complimentary Wi-Fi access available throughout the resort, allowing you to share your adventures with friends and family.
Clean Restrooms and Showers: Our clean and modern restroom facilities ensure your comfort and convenience during your stay.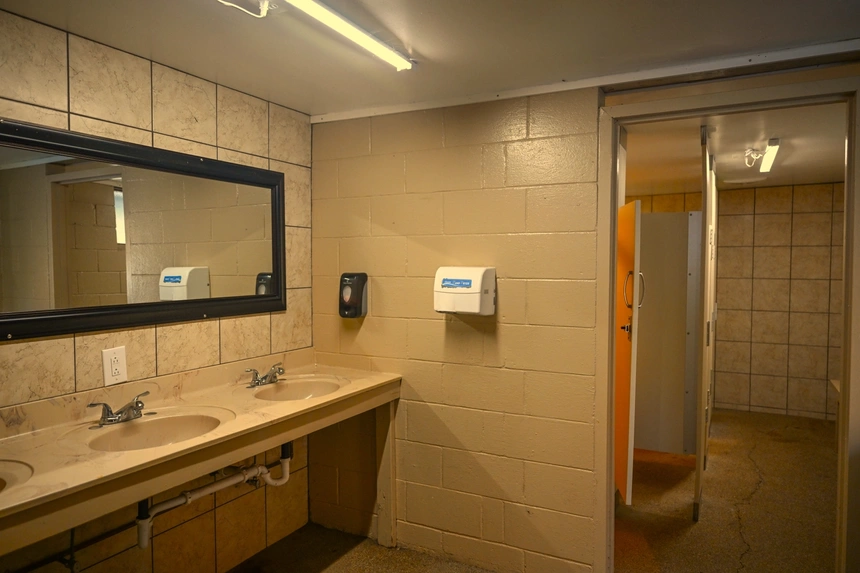 Laundry Facilities: Stay fresh and clean with our on-site laundry facilities.
Recreation Room: Relax and unwind in our recreation room, complete with games, a library, and a cozy fireplace.
Boating and Fishing: Our six beautiful lakes offer opportunities for boating and fishing, providing hours of outdoor fun.
Kayaking and Canoeing: Paddle through the scenic waterways on our kayaks and canoes.
Kid-Friendly Activities: We offer a jumping pillow, an Amish-built playground, and a foam machine for endless fun for children.
Concerts and Events: Enjoy our Concerts Under the Stars, social events, and activities to connect with fellow campers.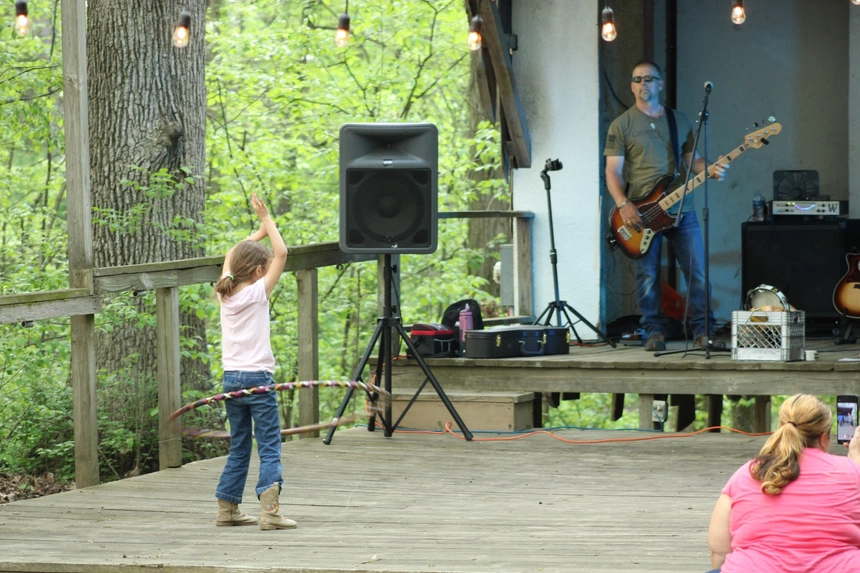 Events and Activities for ALL AGES
At Lake Wapusun RV Resort, adults can find a variety of events and activities to make your stay even more enjoyable:
Concerts Under the Stars: Enjoy live music in a tranquil outdoor setting. From country tunes to rock beats, our Concerts Under the Stars series provides a perfect backdrop for relaxation and entertainment.
Social Events: Join fellow campers at our social gatherings, where you can make new friends and create lasting memories. Whether it's a potluck dinner or a campfire chat, these events provide a sense of community and fun.
We haven't forgotten our youngest campers! Lake Wapusun RV Resort offers a wide array of kid-friendly activities:
Jumping Pillow: Let the kids bounce to their hearts' content on our massive jumping pillow. It's a favorite among youngsters and a great way for them to expend some energy.
Amish-Built Playground: Our Amish-built playground provides hours of fun for children, with slides, swings, and climbing structures to keep them entertained.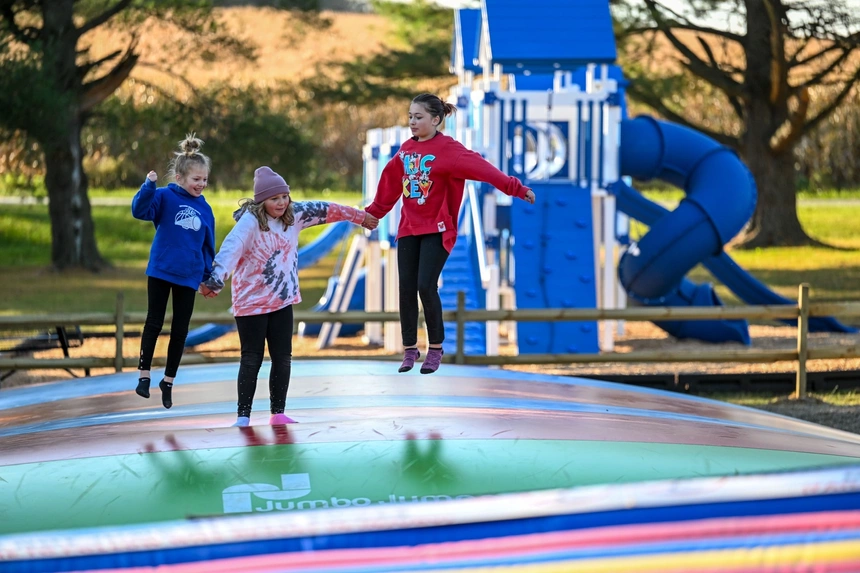 Foam Machine Fun, Art & Crafts, Themed Events and MORE!
Boating and Fishing: Lake Wapusun's lakes offer opportunities for boating and fishing, giving kids a chance to explore the great outdoors and maybe even catch their first fish.
Kayaking and Canoeing: Paddle adventures await with our kayaks and canoes, perfect for introducing kids to the joys of water exploration.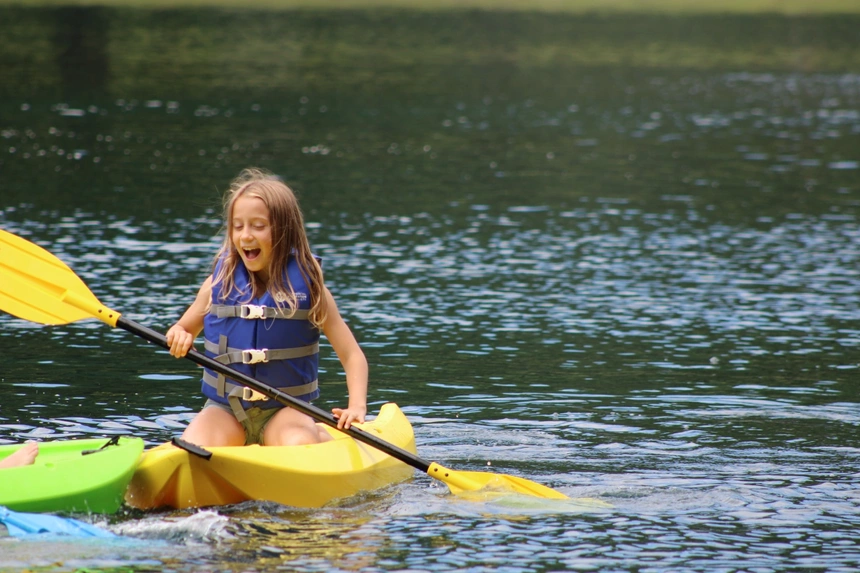 The Camp Store: Your One-Stop Shop for Convenience
Forget an essential? Visit our camp store for camping supplies, snacks, and Lake Wapusun souvenirs.
Camping Supplies: From propane tanks and firewood to basic tools and camping accessories, our General Store has you covered. Forget something important at home? Chances are, you'll find it here. Snacks and Beverages: Whether you're in the mood for a quick snack or need to stock up on your favorite beverages, our store has a wide selection to satisfy your cravings. Lake Wapusun Souvenirs: Don't leave without a memento of your stay. Our General Store offers Lake Wapusun souvenirs and merchandise, so you can remember your time at our beautiful resort. Toiletries and Personal Items: Running low on toiletries or personal items? The General Store has a selection of these everyday essentials, ensuring you have everything you need.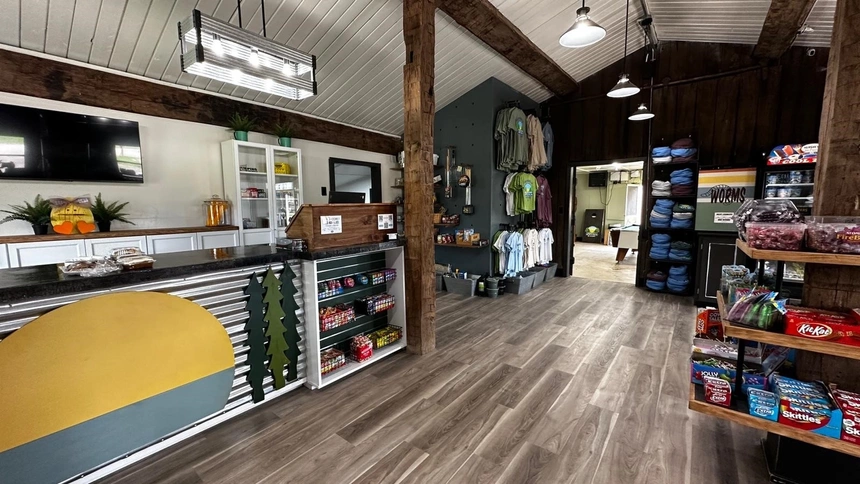 Proximity to Local Attractions
Lake Wapusun RV Resort is ideally located near several local attractions. Explore the historic Mansfield Reformatory, visit Ohio's Amish Country, or go hiking and bird-watching in the Oak Openings Preserve Metropark. There's something for everyone in the vicinity of our resort.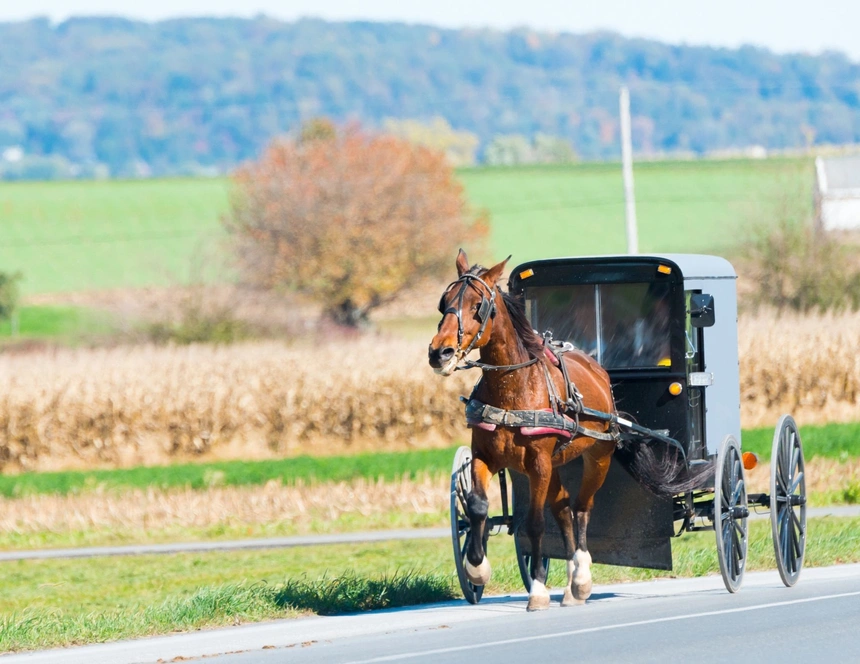 Access to Nature
Lake Wapusun RV Resort is surrounded by the beauty of nature, including forests, lakes, and abundant wildlife. It's the perfect setting for those who crave a camping experience infused with natural charm.
Lake Wapusun RV Resort has something for everyone, from the youngest to the young at heart. Our schedule of events and activities ensures that adults and children alike can find enjoyment and relaxation during their stay. Whether you're looking for live music, a tranquil evening by the campfire, or hours of fun on the jumping pillow, Lake Wapusun has you covered. Come join us for a camping experience that's designed for the whole family to enjoy. We can't wait to welcome you to Lake Wapusun RV Resort!