When it comes to luxury camping, or "glamping," many people envision far-off destinations like Bali or the Swiss Alps. But did you know that you can experience the perfect blend of nature and comfort right here in Ohio? Lake Wapusun RV Resort offers an incredible glamping experience in the heart of the Buckeye State. In this blog post, we'll explore the glamping phenomenon, the unique offerings of Lake Wapusun, and why it's a top choice for your next glamorous outdoor adventure.
---
What is Glamping?
Glamping is the ideal fusion of "glamorous" and "camping," offering travelers the best of both worlds. It's a way to immerse yourself in nature without sacrificing modern comforts. Forget about roughing it in a sleeping bag or huddling around a campfire. Glamping takes outdoor escapades to the next level with comfortable bedding, electricity, and often even air conditioning and private bathrooms. It's perfect for those who want to connect with nature without sacrificing luxury.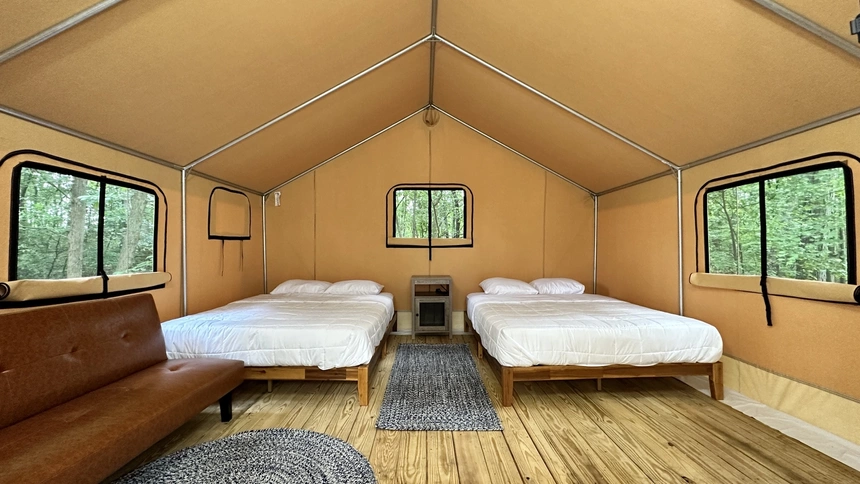 Lake Wapusun's Glamping Tents
Stunning Location:
Lake Wapusun is nestled in the serene landscapes of Ohio, surrounded by lush greenery and the tranquil waters of Lake Wapusun. The resort offers the perfect setting for a glamping adventure, providing you with access to stunning natural beauty and outdoor activities while being just a stone's throw away from civilization.
Comfortable Accommodations:
Lake Wapusun's glamping tents are designed with your comfort in mind. These spacious, well-appointed tents provide comfortable bedding and even electricity. You'll find that the cozy interiors are a far cry from traditional camping tents, making them perfect for couples, families, or even a solo retreat.
Nature at Your Doorstep:
The glamping tents at Lake Wapusun offer the unique experience of being right in the heart of nature. Wake up to the sounds of birds chirping, take leisurely walks by the lake, or simply relax on your private deck while savoring the picturesque views. It's a peaceful and rejuvenating escape.
Modern Amenities:
Lake Wapusun doesn't compromise on modern conveniences. We tons of family friendly activities and live events. Don't forget to check out our brand new jumping pillows, Amish build playground or even just grab one of our kayaks or corkles and venture out in on of our six lakes You won't have to venture too far for your daily essentials, making it a truly stress-free outdoor experience.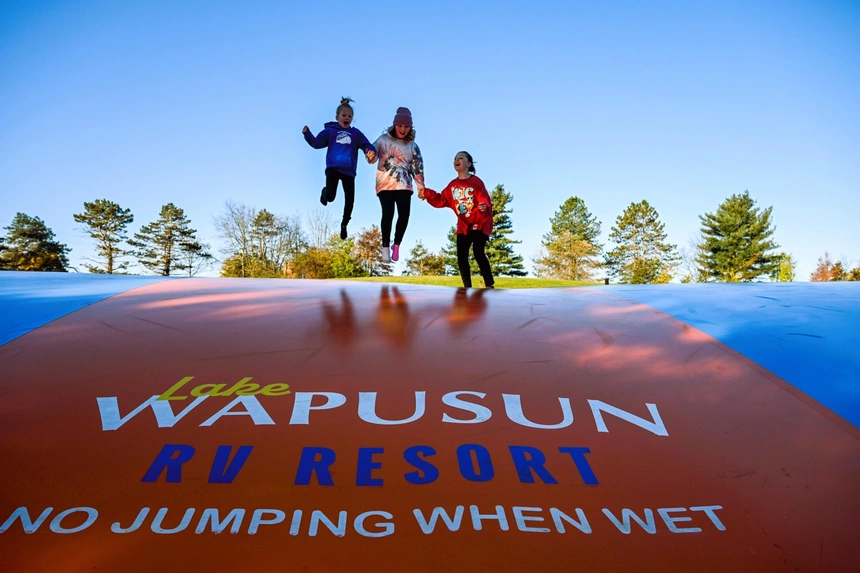 Why Choose Lake Wapusun for Your Ohio Glamping Experience?
Proximity to Attractions:
Lake Wapusun RV Resort is strategically located near some of Ohio's most exciting attractions. You can take day trips to amusement parks, nature reserves, or historic sites, and return to the comfort of your glamping tent in the evening.
Family-Friendly:
Lake Wapusun is an ideal destination for families. The resort offers a variety of activities for all ages, ensuring that everyone can make the most of their stay. It's a fantastic way to introduce children to the wonders of the great outdoors without sacrificing comfort.
A Variety of Options:
Lake Wapusun offers a range of glamping tent options, allowing you to choose the one that best suits your needs. Whether you're seeking a romantic getaway for two or a family adventure, there's a tent that will fit your requirements.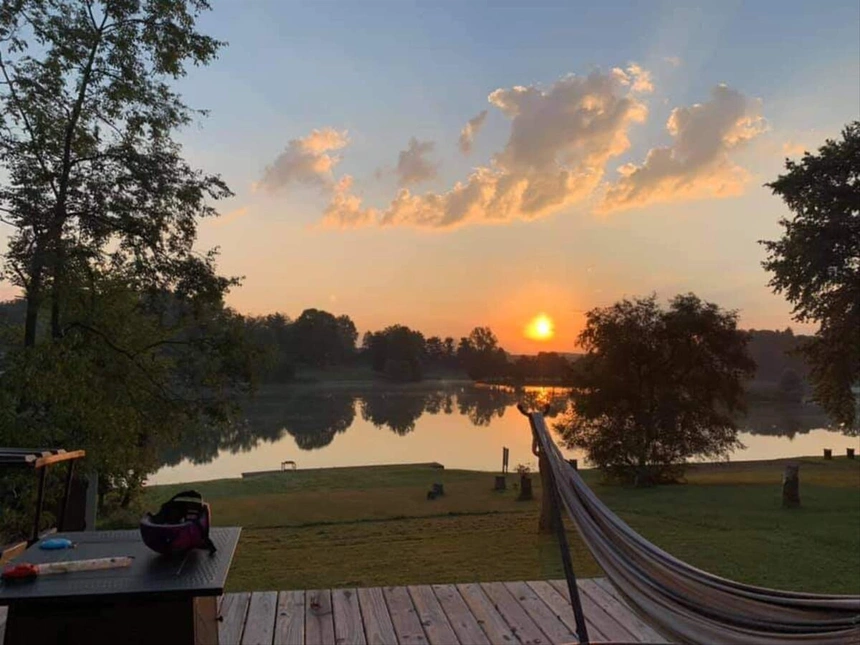 Conclusion:
Ohio's glamping scene is rapidly gaining popularity, and Lake Wapusun RV Resort is at the forefront of this trend. Its glamping tents offer the perfect blend of nature and luxury, making it an excellent choice for those looking to escape the daily grind without giving up modern comforts. When you stay at Lake Wapusun, you'll experience the best of Ohio's natural beauty without sacrificing the convenience and style of a high-end vacation.
Don't miss out on this unique opportunity to embrace glamping in Ohio. Book your stay at Lake Wapusun RV Resort today and embark on a memorable journey that combines the beauty of the great outdoors with the luxury you deserve.
For more information and to book your glamping adventure, click HERE.
Book your glamping adventure at Lake Wapusun RV Resort today and experience Ohio's natural beauty in style.