When it comes to seasonal campgrounds in Ohio, you'll find a world of possibilities waiting to be explored. Ohio boasts diverse landscapes, from serene lakesides to lush forests, offering outdoor enthusiasts the perfect backdrop for a seasonal RV adventure. In this blog post, we'll guide you through the process of selecting the best seasonal camping RV site in Ohio. We'll also introduce you to Lake Wapusun RV Resort, where you can combine the joys of seasonal camping with luxurious glamping experiences.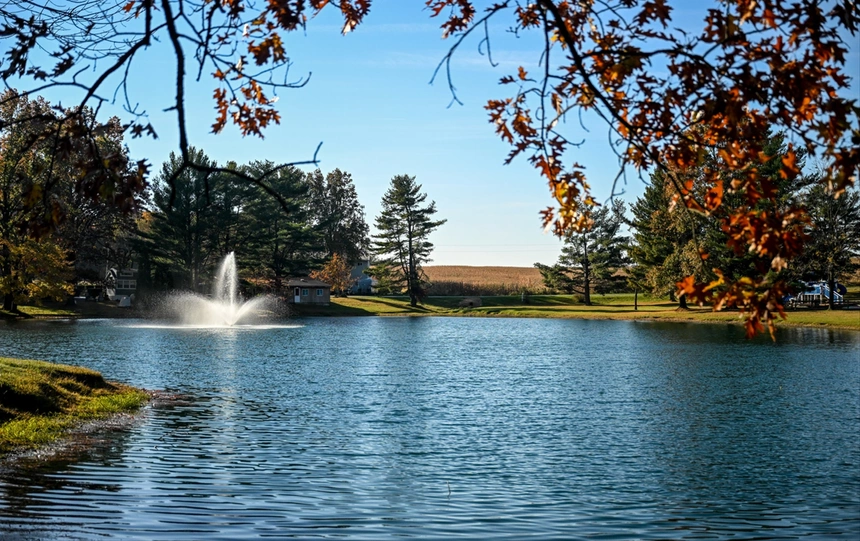 Why Choose Seasonal Camping in Ohio?
Seasonal camping, or "long-term camping," offers a unique way to make the most of Ohio's beautiful seasons. By securing a dedicated RV site, you can create a home away from home, providing a comfortable and convenient base for your outdoor adventures. Here are some reasons why Ohio is a fantastic destination for seasonal camping:
Scenic Diversity:
Ohio offers a wide range of natural beauty. Whether you prefer the calm serenity of lakeshores, the rugged charm of forests, or the vibrancy of riverfronts, there's a seasonal camping location to suit your preferences.
Outdoor Activities:
From hiking and fishing to boating and birdwatching, Ohio's outdoor activities are varied and abundant. Seasonal camping allows you to fully immerse yourself in these activities, creating lasting memories with friends and family.
Proximity to Attractions:
Ohio is rich in historical and cultural attractions, and many seasonal RV parks are conveniently located near these sites. Enjoy day trips to museums, amusement parks, and historic landmarks, making your camping experience diverse and engaging.
How to Choose the Perfect Seasonal Camping RV Site
Location, Location, Location:
Your RV site's location should align with your preferences. Do you prefer a lakeside view, a secluded forest setting, or a spot closer to amenities and services? Think about what kind of environment will make your experience the most enjoyable.
Amenities and Services:
Consider the amenities and services offered at the RV site. Do you need full hookups, Wi-Fi, laundry facilities, or a camp store? Make a list of your must-haves and use it as a checklist during your search.
Community and Atmosphere:
The community and atmosphere at the RV park can greatly enhance your experience. Some parks are family-oriented, while others cater to retirees or adventure seekers. Choose a park that aligns with your lifestyle and interests.
Accessibility:
Check the accessibility of the site. Make sure it's easy to get to and that there are local grocery stores, healthcare facilities, and other essentials nearby.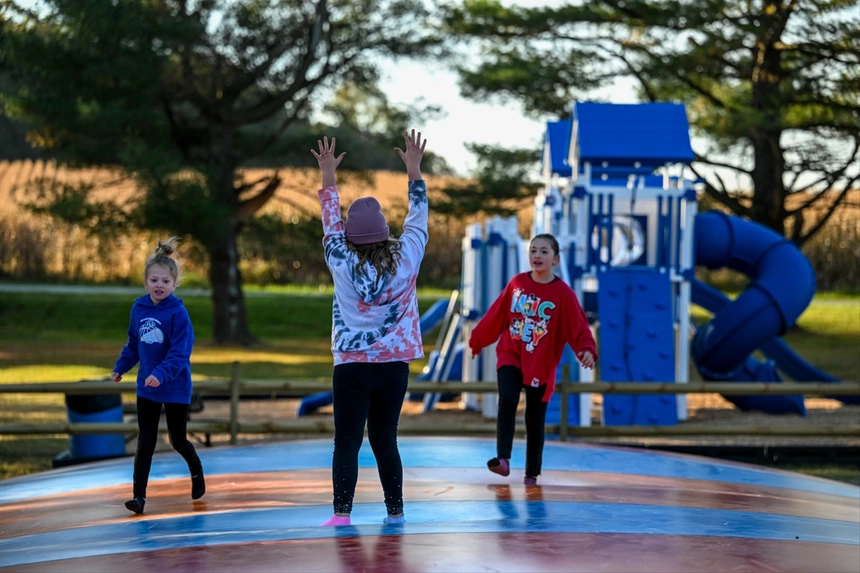 Introducing Lake Wapusun RV Resort
Nestled in the heart of Ohio, Lake Wapusun RV Resort offers the ultimate seasonal camping experience. Whether you're seeking adventure or relaxation, Lake Wapusun has it all:
Stunning Natural Beauty:
Lake Wapusun is situated around six tranquil lakes, surrounded by picturesque landscapes. It's a haven for outdoor enthusiasts and nature lovers.
Amenities Galore:
Kayaks for the Lake: Enjoy the serene waters of Lake Wapusun by taking one of our kayaks for a peaceful paddle. Whether you're a seasoned kayaker or a first-timer, it's a fantastic way to explore the natural beauty of the area.
Jumping Pillow: Kids (and the young at heart) will love our jumping pillow. It's a massive, inflatable pillow that provides endless bouncing fun. A great way to release energy and make new friends!
Massive Amish-Built Playground: Our playground is a true gem. Crafted by Amish artisans, it offers a safe and exciting space for children to play. It's a fantastic place for kids to let their imaginations run wild and make new friends in the process.
Lake Wapusun RV Resort goes above and beyond to ensure you have everything you need for a comfortable and enjoyable stay. In addition to full hookups, a camp store, and Wi-Fi, you'll find a wide range of amenities that set this RV resort apart.
With these additional amenities, Lake Wapusun ensures that your stay is packed with adventure and relaxation, making your seasonal camping experience truly memorable.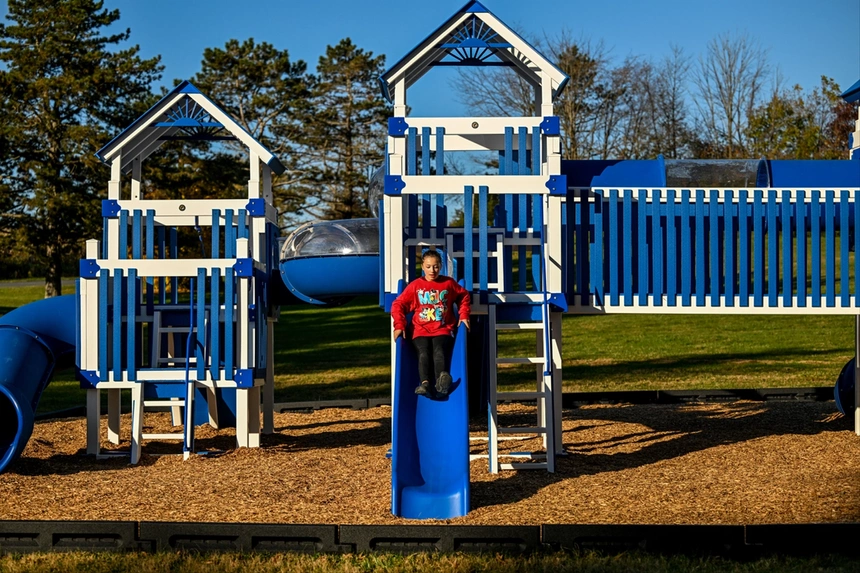 Community and Fun:
Lake Wapusun has a friendly and welcoming community of campers. From themed events and potlucks to fishing and boating opportunities, there's always something to do and new friends to meet.
Combining Glamping and Seasonal Camping:
Lake Wapusun RV Resort goes above and beyond by offering glamping tents for those who want a touch of luxury during their seasonal stay. Experience the joys of camping without sacrificing comfort.
Conclusion:
Ohio is a fantastic destination for seasonal camping, offering diverse landscapes and a wide range of outdoor activities. When choosing your seasonal camping RV site, consider factors like location, amenities, community, and accessibility. Lake Wapusun RV Resort stands out as an exceptional choice, providing the perfect setting for a memorable seasonal camping experience. Whether you're a seasoned camper or a first-timer, Lake Wapusun offers something for everyone, including the option to combine your seasonal camping adventure with a touch of luxury through glamping.
Begin your journey towards the best seasonal camping RV site in Ohio today by exploring what Lake Wapusun RV Resort has to offer. Visit our website or call us at 330-496-2355 to learn more and book your stay.